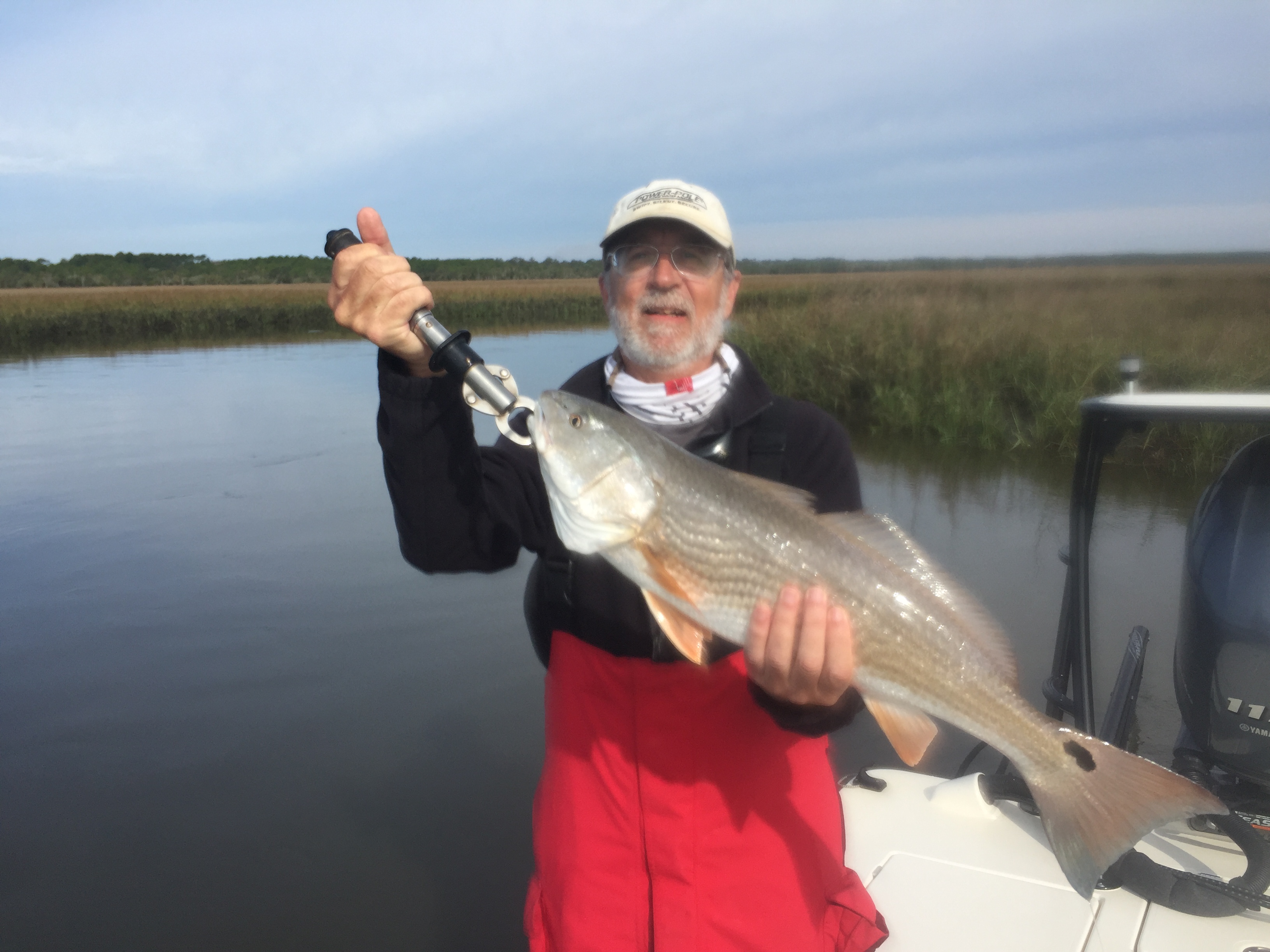 Jan – March 2016
The first three months of the year have been some very good inshore fishing.There were some days we had to really work for our fish, but overall it has been very good!
The majority of the redfish we have been catching have been in the slot between 23" and 25"with a few over slot in the 28" – 31" range.
Along with the redfish there have been some great days with a mixed bag of black drum – 3 – 5 lbs, and sheepshead – 3 – 7 lbs. Most of the fish have been coming out of back country creeks or deeper banks up the intercoastal. I have spent a lot more time this year fishing deeper water due to these deeper water fish that have been predictable and a lot easier to get on. The flats fish have tried to do their thing but there has been so much pressure on them they will only stay around and put up with it for so long.
Guides that fish these fish every day pattern these fish and know where they are gong to be on every stage of the tide. Redfish are creatures of habit. When you spend enough time on the water and know this, you can set up on these fish – not spooking them – and catch them. When you first go on a flat looking for fish and start pushing them around its over! They know you are there and they are nervous. They are not going to bite!
April should be a great month for fishing. It will be a great month for redfish and should also be good for trout, black drum and flounder.
This next month I will be fishing the Redfish Pro tournament out of St. Augustine. The first tournament of the year was out of Jacksonville and me and my partner, Capt Tommy
Derringer, won that one!
The important thing about the tournaments is to place high in all the days of the tournament for a points system. That determines the team of the year in October!